About me and my mission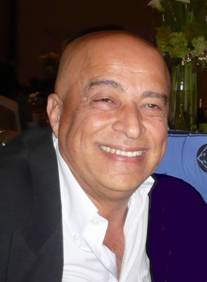 Regardless of how we look and what language we speak, I believe that we are all ONE, the Human Family. Deep inside of us, we all have the same desires: to feel safe, to Love and be loved, to live a happy and meaningful life, to be healthy, joyful and successful in every way, and to be free.
My background is extensive and rich in education and life experiences: M.A. Applied Spiritual Psychology, B.Sc. Engineering, Certified Hypnotherapist, Pranic Healing®, Theta Healing, Emotional Freedom Techniques, and many other modalities in Energy Psychology, Metaphysics, Unexplained Phenomenon, and much more. I have been facilitating personal change and groups for over 13 years; read the Testimonials section to know more about me.
I have woven all this knowledge and experience together, through the meeting of Science and Spirituality, the Physical and Non-Physical, which enables me to relate to people from all backgrounds.
With help from Higher Guidance and the use of the most tecnologically advanced Biofeedback equipment, I facilitate the creation of positive shifts and changes in your life, to assist you in moving forward and creating the life of your dreams. I am committed to your transformation to having more Freedom, Better Health, Happy Relationships, and experience more Joy and Abundance in your life.
© 2023 Tony Jabbour. All Rights Reserved.